Transportation Lead - Amazon Europe Core Barcelona
Publicado por
Amazon Europe Core
Particular
08016, Barcelona, Barcelona España
Oferta de empleo como Transportation Lead en Amazon Europe Core, Barcelona, Barcelona
Publicada el:
Tuesday, 07 Nov - 13:18
Nombre de la empresa:
Amazon Europe Core
Número de trabajadores:
95000
Sede central en: Luxemburgo
Descripción de la empresa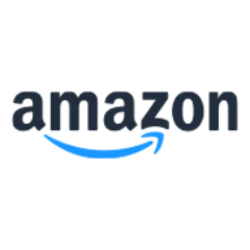 Come Make History With Us!
At Amazon, we strive to be Earth's most customer-centric company where people can find and discover anything they want to buy online. Amazon's evolution from Web site to e-commerce partner to development platform is driven by the spirit of innovation that is part of our DNA. We hire the world's brightest minds, offering them an environment in which they can relentlessly improve the experience for customers. We do this every day by solving complex technical and business problems with ingenuity and simplicity. We're making history and the good news is that we've only just begun.
Ubicación
Población:
Barcelona
Código Postal:
08016
Provincia:
Barcelona
País:
España
Descripción
Puesto vacante: Transportation Lead
Categorías: Compras, logística y almacén - Distribución y logística
Nivel:
Empleado/a
Personal a cargo:
(Seleccionar)
Número de vacantes:
1
Descripción de la oferta: Amazon couldn't deliver at pace without the Amazon Transportation Service (ATS) team. As part of ATS, you'll be welcomed into a diverse team that plays a central role in our success. Using air, sea and road transport, as well as sortation centres equipped with the latest technology, you'll help Amazon's transport run at maximum efficiency. Our team captures data and uses it to drive decisions. They are key to making Amazon more innovative and efficient. We put safety first as our people are our priority. And we use the expertise of our people to get packages to their destination - quickly, conveniently and sustainably.

Amazon's Supply Chain Managers play a central role in our global business. They keep our complex, international supply chains working seamlessly and efficiently. As a Supply Chain Manager (SCM), you will work closely with multiple stakeholders across Amazon, from Operational teams who are fulfilling customer orders to Retail teams and everything in between. You'll help us optimise our supply chains to make our customer experience even better and our business more energy and cost efficient.

The ROC Operations Manager I works across the EU in a cross-functional environment with Carriers, Supply Chain, FCs and the Retail organizations to determine future demand for transportation resources, and translates the aforementioned into accurate capacity plans. S/he also maintains and reports up to date and accurate statistics, management reports and analysis. S/he also facilitates the flow of information between different stakeholders (Trans Carriers/Hubs/Warehouses) and resolves any potential issues that impact customer experience and business continuity.
S/he is an expert in the transportation function (inbound and outbound), is able to independently define processes considering long term sustainability and repeatability. S/he handles escalations and takes ownership of projects/tasks beyond core responsibilities. S/he works as a frontline operations leader, owning the shift and providing support and guidance to a team of Transportation Specialists.

Responsibilities include, but are not limited to:

-Delivers small to medium scale projects from initiation through delivery.
-Writes effective standard operation procedures based on business requirements.
-Determines corrective action for risks and obstacles with assistance from senior program managers.
-Participates in recruiting efforts.
-Active in the training and/or development of others.
-Executes vision and goals for the team or department.
-Functional specs and technology decisions must be reviewed by more senior program managers or manager.
-Uses professional concepts learned in school or through some other formal training to identify problems and initiate solutions.
-Operates with autonomy, some oversight and direction is required.
-Has discretion regarding matters within their area of responsibility.
-Work requires creativity and judgment.
-Responsibilities are non-routine in nature and vary from day to day.
-Manager sets overall objectives and resource availability; completed work is reviewed for compatibility with other work and/or effectiveness in meeting expected results.
-Managers are available for consultation and training, but encourage employee to operate autonomously.
-Will regularly identify, discuss and bring forward issues or ideas to more senior team members.
-Will serve as escalation point for transportation specialists
-Owns, tracks, or escalates issues to ensure that they are addressed, documented
-Communicate with external customers (Carriers, Vendors/Suppliers) and internal customers (Retail, Finance, Software Support, Fulfilment Centers).
-Provide real-time customer experience by working in 24x7 operating environment.
Requisitos
Estudios mínimos:
Bachillerato
Experiencia mínima:
No Requerida
Imprescindible residente en:
(Seleccionar)
Requisitos mínimos:
About the team European ROC (Relay Operations Center) is the central control center for Transportation Execution across the Amazon's European Transportation network, supporting both domestic and inter-country transportation movements for European geographies. The team is responsible for planning and scheduling the trucks/vehicles to be placed at each of our fulfillment centers across Europe, based on various factors such as forecast, historical trends, vehicles capacity and carrier capabilities. ROC plays a critical role in ensuring the smooth functioning of Amazon's European transportation network and thereby has direct impact on Amazon's ability to serve customers on time.  We are open to hiring candidates to work out of one of the following locations:  Barcelona, ESP

BASIC QUALIFICATIONS - Advanced proficiency in written and verbal English and local language
- Relevant experience in performing data analysis

PREFERRED QUALIFICATIONS - Experience of communicating with a wide range of stakeholders, including your peers and leadership
- Experience in a logistical working environment
- Experience working with the MS Office suite (Word, Excel, Outlook) in a professional environment

Amazon is an equal opportunities employer. We believe passionately that employing a diverse workforce is central to our success. We make recruiting decisions based on your experience and skills. We value your passion to discover, invent, simplify and build. Protecting your privacy and the security of your data is a longstanding top priority for Amazon. Please consult our Privacy Notice (https://www.amazon.jobs/en/privacy_page) to know more about how we collect, use and transfer the personal data of our candidates.
Contrato
Tipo de contrato:
Indefinido
Jornada laboral:
Completa
✅ No se olvide de mencionar BCNANUNCIOS al llamar!
✅ Inscribirme a esta oferta de empleo
Danos todos los intentos de los estafadores
España
Publicado: 08 Nov - 09:31
Visitas: 32
Otros anuncios que te pueden interesar