HR Manager - Amazon Europe Core Gerona
Publicado por
Amazon Europe Core
Particular
17005, Girona, Girona España
Oferta de empleo como HR Manager en Amazon Europe Core, Girona, Girona
Publicada el:
Tuesday, 19 Sept - 10:00
Nombre de la empresa:
Amazon Europe Core
Número de trabajadores:
95000
Sede central en: Luxemburgo
Descripción de la empresa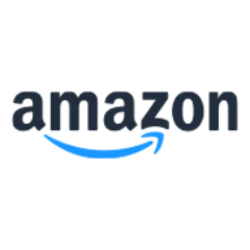 Come Make History With Us!
At Amazon, we strive to be Earth's most customer-centric company where people can find and discover anything they want to buy online. Amazon's evolution from Web site to e-commerce partner to development platform is driven by the spirit of innovation that is part of our DNA. We hire the world's brightest minds, offering them an environment in which they can relentlessly improve the experience for customers. We do this every day by solving complex technical and business problems with ingenuity and simplicity. We're making history and the good news is that we've only just begun.
Ubicación
Población:
Girona
Código Postal:
17005
Provincia:
Girona
País:
España
Descripción
Puesto vacante: HR Manager
Categorías: Recursos humanos - Relaciones laborales
Nivel:
Dirección / gerencia
Personal a cargo:
(Seleccionar)
Número de vacantes:
1
Descripción de la oferta: DESCRIPTION Are you passionate about delivering outstanding Human Resources?

Do you also Insist on the Highest Standards?

We're glad to hear it.

We're seeking an experienced, Human Resources Manager to join the team in our latest Fulfilment Centre in the Spain. Our Fulfilment Centres sit at the heart of Amazon's world-class and rapidly growing Operations network: they're where we manage our fast-moving inventory. They're also where we developed our industry-leading workflows. Our Fulfilment Centre teams stow deliveries, pick products, package them up and ship them out: each of these groups have played their part in taking us to where we are today.

With you reporting to the Senior Human Resources Manager for Spain, you'll develop and deliver a bespoke Human Resources plan to support our brand new Operations facility. As this Fulfilment Centre gets up and running, you'll also have a hand in developing the wider Spain HR strategy. You'll then gain exposure, in many different aspects of our global network, and even tackle international Human Resources projects. This an opportunity to make your mark on a household name.

You'll also manage change, as Operations processes develop and evolve. Above all, you'll ensure that a strong, inclusive and supportive Human Resources culture is communicated across your Fulfilment Centre.

HR Manager Responsibilities:

Recruitment and Selection

You'll already be passionate about one of our Leadership Principles: Hiring and Developing the Best. You'll be involved in recruitment panels for Senior Leadership roles, identifying the next Amazonians to join the family. You'll also partner with the Spain Talent Acquisition team, helping them develop Amazon as the employer brand of choice, both at the local and national level.

Employee Relations and Engagement

As a Human Resources Manager, it's crucial that you Earn Trust from day one - another of our Leadership Principles: we care about all our team members, so that they can care about our customers. On-site, you'll always aim to form strong relationships with everyone: this is how you'll ?monitor the pulse' of employee engagement, maintain satisfaction, and drive continuous improvement.

Performance Management, Talent Management and Succession Planning
Our annual leadership review ensures that star performers are developed and grow within our business. This is how you'll coach and influence team members, inspiring everyone to be their professional best.
As leader of Talent Development at your site, you'll own the overall succession plan, utilising the tools and information you need to identify the leaders of the future. Part of your role will be to act as coach and mentor, empowering every high performer to fulfil their personal goals. You'll also partner closely with the Learning and Development team to aid everyone in up-skilling themselves.

Generalist Human Resources
As an experienced Generalist with Bias for Action, you'll lead and motivate your team. With your open communication and credible decision making, you'll make sure that your area can rapidly Deliver Results on-site, another major Leadership Principle. You'll also balance commercial, business acumen in your leadership, with a fair and pragmatic outlook.

We are open to hiring candidates to work out of one of the following locations:

Girona, ESP
Requisitos
Estudios mínimos:
Licenciatura
Experiencia mínima:
Más de 5 años
Imprescindible residente en:
(Seleccionar)
Requisitos mínimos:
BASIC QUALIFICATIONS - You have a bachelor degree or equivalent
- You have significant Human Resources experience at a management level, ideally within a high-volume, fast-paced and customer-focused environment,
- Solid problem-solving and analytical capabilities; you're able to analyse Human Resources metrics, find root causes and then develop short, medium and long-term plans accordingly,
- You always develop effective working relationships with colleagues, at all levels - including hourly paid associates working on the shop floor,
- You demonstrate a proven, hands-on attitude, while remaining flexible and adaptable,
- Demonstrable ability to motivate and positively influence others,
- You possess strong change management, negotiation and influencing skills: you're also able to proactively manage ambiguity,
- You're intellectually curious; you'll bring valuable insight to the team and business.

PREFERRED QUALIFICATIONS - You're both degree and CIPD qualified,
- Strong understanding of MS Office (Outlook, Excel) and HR information systems (e.g. PeopleSoft) would be advantageous.

We're looking forward to receiving your application, preferably in English.

Amazon is an equal opportunities employer. We believe passionately that employing a diverse workforce is central to our success. We make recruiting decisions based on your experience and skills. We value your passion to discover, invent, simplify and build.
Amazon takes your personal data protection seriously and respects EU and local data protection laws. Unless you express otherwise, by submitting your CV you authorize the hiring Amazon company to store your personal data in the electronic database maintained by Amazon Corporate LLC. in the USA or one of its affiliates for the purpose of assessing your suitability for this and future job vacancies and to pursue your recruiting process.
If at any time you want your personal data to be deleted, you simply need to notify the hiring Amazon company. Amazon will not share your personal data with any third party without your prior consent. As part of your interview process with Amazon you may be asked to authorize the hiring Amazon company to separately verify your application data and personal background through a third party service provider.

Amazon is an equal opportunities employer. We believe passionately that employing a diverse workforce is central to our success. We make recruiting decisions based on your experience and skills. We value your passion to discover, invent, simplify and build. Protecting your privacy and the security of your data is a longstanding top priority for Amazon. Please consult our Privacy Notice (https://www.amazon.jobs/en/privacy_page) to know more about how we collect, use and transfer the personal data of our candidates.
Contrato
Tipo de contrato:
Indefinido
Jornada laboral:
Completa
✅ No se olvide de mencionar BCNANUNCIOS al llamar!
✅ Inscribirme a esta oferta de empleo
Danos todos los intentos de los estafadores
España
Publicado: 04 Oct - 13:31
Visitas: 34